In a world dominated by blondes and brunettes, red headed actresses have carved a niche for themselves, proving that red is not just a hair color, but a statement of individuality and boldness. Their talent, coupled with their distinctive hair color, has made them some of the most influential figures in the world of entertainment.
From the fiery allure of Emma Stone to the captivating charm of Julianne Moore, the world of cinema has been graced by many remarkable red-headed actresses. These women, with their distinctive auburn locks, have not only redefined beauty but also left an indelible mark on the silver screen.
Among these iconic figures, Nicole Kidman stands out with her ethereal elegance, while Scarlett Johansson's vibrant red hair complements her dynamic performances. Christina Hendricks, another renowned redhead, is celebrated for her role in the critically acclaimed series "Mad Men".
Amy Adams, known for her performances in "American Hustle" and other notable films, is another actress who has made the red hair her signature style. Similarly, "Game of Thrones" star Sophie Turner has captivated audiences worldwide with her fiery hair and powerful performances.
These actresses, along with others like Gillian Anderson, Bella Thorne, and Jessica Chastain, have not only showcased their acting prowess but also brought a unique aesthetic to Hollywood. Their red hair, a symbol of strength and passion, has become a part of their identity, making them unforgettable figures in the industry.
Red headed actresses have left an indelible mark on the world of cinema, captivating audiences with their talent and distinctive looks. Their influence extends beyond the screen, as they continue to redefine standards of beauty and challenge stereotypes.
Red Headed Actresses In Their 20s
Bella Thorne
Bella Thorne is one of the industry's most well-known red headed actresses. We know the actress best known for her role in the Disney Channel's 'Shake it Up!' She has also appeared in teen films such as 'The DUFF,' 'The Babysitter,' and 'Midnight Sun.' She now makes headlines for more scandalous news while still landing solid roles.
Madeline Petsch
Madelaine Petsch, star of 'Riverdale,' is constantly flaunting her fiery red hair. Despite her fame as Cheryl Blossom, the red headed actress also appeared in 'Instant Mom' and 'F the Prom.' Madelaine began acting when she was 18 years old. The youth nominated the young actress for two Teen Choice Awards and one MTV Movie & TV Award.
Ellie Bamber
Ellie Bamber made her feature film debut in Tom Ford's 'Nocturnal Animals.' The red hair of the English actress makes her stand out. She was also in the films 'The Falling,' 'High Resolution,' and 'Pride and Prejudice and Zombies.' Ellie played Cosette in a television adaptation of 'Les Misérables' in 2019.
Sophie Turner
Turner had to dye her hair up to twice a week for the first few years of filming Game of Thrones to keep Sansa Stark's fiery red colour. She now prefers an icier blonde shade and wigs when she's in character. But we'll never forget how good her Stark red was.
Red Headed Actresses In Their 30s
Karen Gillan
Karen Gillan is a well known red headed actress since she played the companion to the eleventh Doctor. She went on to play Nebula in Guardians of the Galaxy 1 and 2 and Avengers: Infinity War after playing Amelia Pond in Doctor Who. She has also appeared in the series Selfie, which is based on George Bernard Shaw's Pygmalion. Also, she wrote and directed the film The Party's Just Beginning.
Renee Olstead
Renee Olstead, who is of Norwegian descent, has been acting since she was eight years old. She received an award for her performance in Still Standing. We all know her very well and fondly for her voice, which has been influenced by many jazz vocalists such as Ella Fitzgerald. She's a vegan and has participated in PETA campaigns.
Kate Mara
Kate Mara made her acting debut in Law and Order in 1997. She has appeared in numerous films and television shows, including House of Cards and Shooter. Tisch School of the Arts had accepted her and thus, she studied acting there. Moreover, Kate Mara has a very amazing football background. Tim Mara and Art Rooney Sr., the founders of the New York Giants and the Pittsburgh Steelers, are her great-grandfathers.
Emma Stone
Emma Stone is a stunning comedy queen who was born in Scottsdale, Arizona. In 2017 Time named her one of Time's 2017 100 Most Influential People in the World. Her acting abilities have earned her an Oscar, a BAFTA, and a Golden Globe, among many other honours. Moreover, she presented her mother with a PowerPoint presentation titled Project Hollywood in order to persuade her mother to let her become an actress. In most of her roles, we know her for playing the sarcastic queen. Also, she has a best friend named Jennifer Lawrence. You can see how much fun they have together by watching their Vanity Fair interview on YouTube.
Holland Roden
We know Holland Roden best for her role as Lydia Martin in Teen Wolf, where she has a cult following. She also appeared in a perfume commercial for Britney Spears. Roden has also appeared on Grey's Anatomy, Weeds, Lost, and Criminal Minds. Also, she has studied molecular biology at UCLA.
Rose Leslie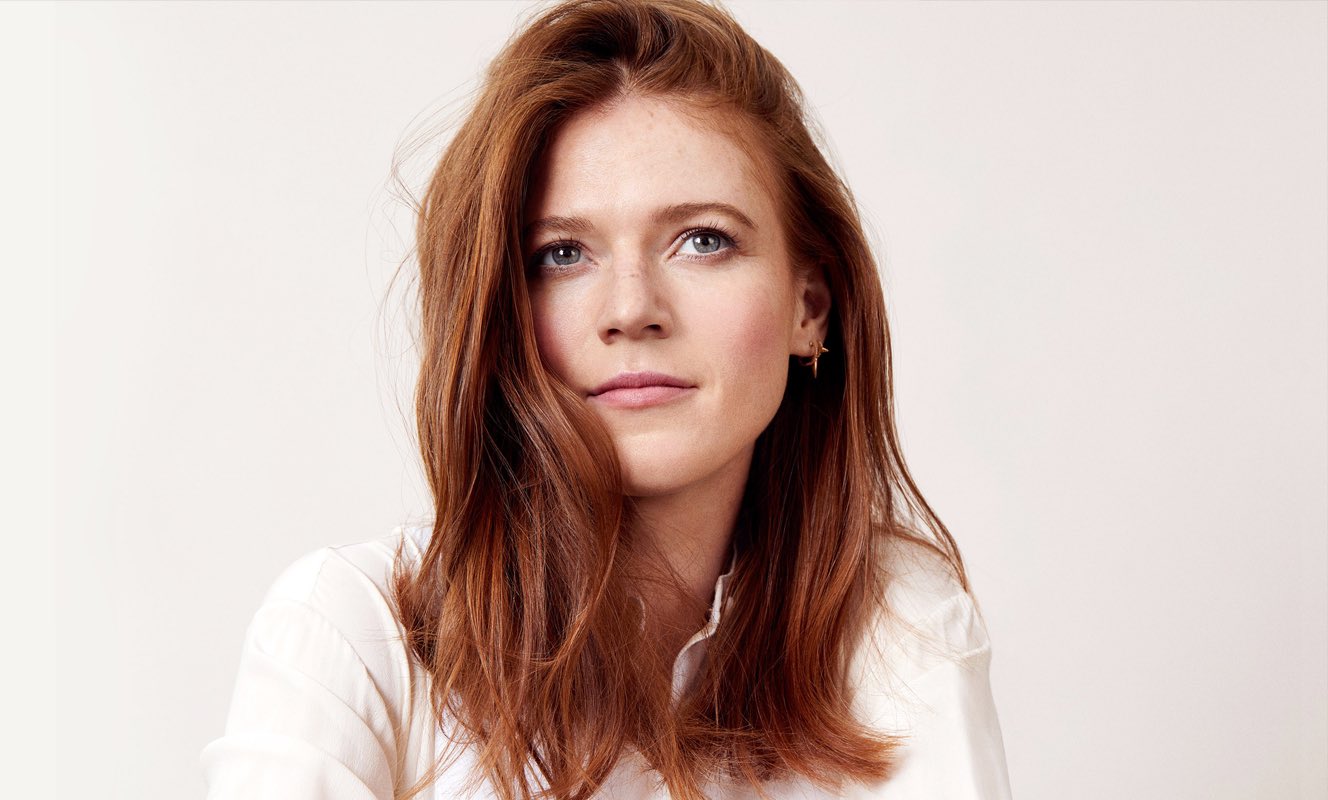 The love story of Jon Snow and Ygritte will live on thanks to the actors who play them. Rose Leslie is a Scottish actress who has appeared in Downton Abbey and Game of Thrones. She is currently starring in The Good Fight as Maia Rindell. She worked for BBC radio before making her screen debut in New Town, for which she received a BAFTA. Also, Leslie's parents raised her in a castle until she was ten years old.
Red Headed Actresses In Their 40s
Isla Fisher
This Australian beauty was born in Oman to Scottish parents. It is very intriguing. She's been in the business since she was a child when she appeared in TV commercials. Fisher made her Hollywood debut in Scooby Doo, but she really shone in Confessions of a Shopaholic. Also, she went on to play memorable roles in a variety of other films. Besides, Fisher is the author of two young adult novels as well as the children's book series Marge In Charge.
Amy Adams
Amy Adams wanted to be a ballerina. However, later she discovered that musical theatre was a better fit for her. Junebug and Enchanted were her two big breaks. She has come a long way since then, appearing in dramas such as Nocturnal Animals and the more recent Sharp Objects. Amy Adams is also well-known for her portrayal of Lois Lane. Also, she tried out for the role of Lane in Superman Returns (Brandon Routh) before landing the part in Man of Steel.
Christina Hendricks
We know Christina Hendricks best for her role in Mad Men as Joan Harris. She is currently starring in the show, Good Girls. She took birth in the city of Knoxville, Tennessee. Her mother is from the United States and worked as a psychologist. Her father is from England and worked for the US Forest Service. Despite being named the Sexiest Woman Alive by Esquire magazine, people bullied her as a child for being different and reserved. She knows how to play the accordion.
Alyson Hannigan
Who hasn't heard of her as Willow Rosenberg or Lily Aldrin? Alyson Hannigan has Jewish and Irish ancestors. She began her acting career in commercials at the age of four and moved to Hollywood at the age of eleven. Moreover, Hannigan has a Bachelor's degree in psychology. She is well-known for her incredible comedic timing and sense of humour. Also, Alyson made her West End debut opposite Luke Perry in When Harry Met Sally (stage adaptation).
Alicia Witt
Alicia Witt is well-known for her roles in the films Fun, Dine, Twin Peaks, Supernatural, and Hallmark. David Lynch discovered her when she was five years old, reciting Shakespeare. He referred to her as a child prodigy. Alicia Witt has also appeared in CSI: Miami, Ally McBeal, and The Walking Dead. Again, she is a talented pianist, songwriter, and singer who has been dubbed a musical prodigy.
Bridget Regan
Bridget Regan has appeared in a number of television shows, including Legend of the Seeker, White Collar, Agent Carter, and The Last Ship. But we will always remember her performance as Rose Solano in Jane the Virgin as the funniest. Also, her portrayal of Kahlan Amnell in Legend of the Seeker earned her a cult following. She is the wife of the writer Eamon O'Sullivan and they have two children. Also, Bridget majored in classical theatre. Moreover, she is so well-known in the world of comic books. People voted her as the Most Ideal Wonder Woman.
Lauren Ambrose
We know Lauren Ambrose best for her roles in Six Feet Under and Torchwood as Claire Fisher and Jilly Kitzinger, respectively. People nominated her for a Tony Award for Best Actress in a Musical for her role as Eliza Doolittle in My Fair Lady, as well as an Outer Critics Circle Award for the same production. Ambrose has Italian, German, Irish, and English ancestors. Also, she has a ragtime band called Lauren Ambrose and the Leisure Class and is a trained opera singer.
Red Headed Actresses In Their 50s
Nicole Kidman
Nicole Kidman began her acting career in Australia. Days of Thunder was her first Hollywood film, and it was there that she met Tom Cruise, whom she later married. In Moulin Rouge, she dazzled as Satine. She went on to win numerous awards, including an Academy Award, two Emmys, and five Golden Globes. Kidman later met Keith Urban, whom she married a year later, at G'Day LA. Moreover, she has dual citizenship in the United States and Australia because she was born in Hawaii. Hokulani (after an elephant) is her nickname, which means 'heavenly star.'
Amy Yasbeck
Amy Yasbeck first appeared in The Mask, and we all mistook her for Megan Mullally. Pretty Woman helped us figure out who she was later. She has Lebanese and Irish ancestors. After both of her parents died, she relocated to New York. Again, she was the wife of actor John Ritter, who died in 2003 while filming the show 8 Simple Rules. Because Amy was 14 years her junior, her husband thought she was too young to play his wife in Problem Child.
Catherine Tate
Granny Nan is well-known throughout the world, as is adolescent Lauren Cooper. And please excuse me while I go get some tissues before we get to Donna Noble. People widely regard Catherine Tate as a comic genius. We widely regard Donna Noble, her character in Doctor Who, as one of the best companions to the Doctor. She also played Nellie in the American version of The Office. Moreover, she has done a lot of stage work, such as Much Ado About Nothing as well as comedy sketches.
Gillian Anderson
Gillian Anderson is a writer and actress. She is also a social activist. She has numerous acting awards to her name. Gillian has done some amazing theatre work and has acted in some very dramatic films. But it was her role as FBI Special Agent Scully that made her famous around the world. She has a slew of honours to her name. The authorities awarded her an honorary OBE.
Cynthia Nixon
We know Cynthia Nixon best for playing Miranda Hobbes in the hit show Sex And The City. She also played the same role in the series' film adaptations. Cynthia has an impressive theatrical resume, having received two Tony Awards, an Emmy Award, and a Grammy Award. Again, she is of German and English ancestry. She is also interested in politics. She ran for Governor of New York this year but lost to her opponent.
Red Headed Actresses From 1960's
Maureen O'Hara
Maureen O'Hara, the late actress, was the physical embodiment of the redhead. She was one of the few actresses of the era to successfully break into the boys club action/adventure genre. She was Irish, feisty, intelligent, and had a very sharp tongue. In several films, she co-starred with John Wayne, Tyrone Powers, and Anthony Quinn, and she held her own both on and off the screen. She also influenced future generations of female actors by pushing the boundaries of what an actress can do on screen.
Deborah Kerr
At first glance, Deborah Kerr, who was born in Scotland, appears to be a proper British lady. But beneath the mask was a capable actress who took on a variety of roles. Her most well-known roles include An Affair to Remember with co-star Cary Grant and From Here to Eternity.
Ann-Margret Olsson
Ann-Margret was the embodiment of the 1960s for the red-blooded American male. We know the Swedish-born performer best for her roles opposite Elvis Presley in several films, as well as her portrayal of a typical adolescent girl who meets the ultimate teen idol in Bye Bye Birdie. Also, in 1995, people named her the tenth sexist star in film history.
Myrna Loy
Myrna, who was born and raised in Montana, began her career at a time when Hollywood was transitioning from silent to talkies. While her early roles were as a femme fatale, she rose to prominence in the 1930s as Nora Charles, opposite William Powell in the Thin Man film series. Loy was so popular in the mid-1930s that she was termed "Queen Of The Movies" in 1969.
Carol Burnett
Carol Burnett is a role model for many female performers and comedians. Her breakthrough role was in the 1959 film Once Upon A Mattress. Moreover, her comedy show, The Carol Burnett Show, was one of the most popular shows on the air between 1967 and 1978. Carol Burnett not only had her name on the title of the show in an era when female performers were relegated to supporting roles in other comedy/variety programmes, but she also demonstrated how funny women could be.
Rita Hayworth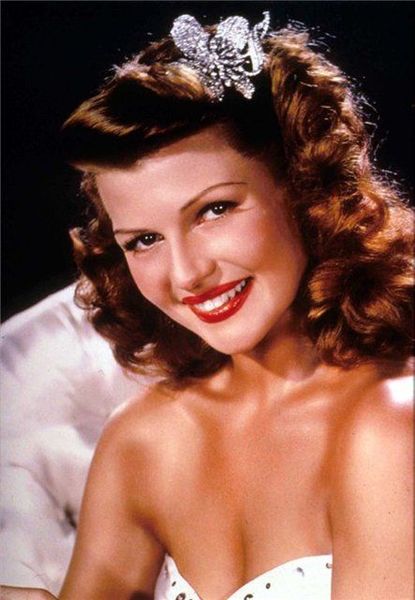 We know that this well-known red headed actress began her career as a dancer and was later noticed in The Strawberry Blonde, a 1941 film starring James Cagney. During the war, she quickly became the 'pin-up girl' for servicemen and rose to fame after the 1946 film Gilda. Her character was glamorous.
Susan Hayward
This iconic red headed actress was born in Brooklyn and received the first of five Academy Award nominations for Best Actress in Smash-Up, the Story of a Woman in 1947. Again, in 1958, she won an Academy Award for Best Actress for her performance as a death row inmate, Barbara Graham, in I Want to Live.
Lucille Ball
Lucille Ball epitomises the classic redhead. While she was not a natural redhead (she was born blonde), she had the fiery personality and wit to rock her red hair and we are proud to call her a redhead. We Love Lucy paved the way for a slew of female comedians, both on and off the screen. Also, she demonstrated that women could be just as capable behind the camera as they were in the front of it.
Red Headed Actresses From UK
Natural redheads are a rare breed, accounting for only 2% of the population. The thing is, while natural redheads are uncommon, many people have chosen to colour their hair auburn. Whether celebrities were born with the fiery colour or dyed it, one thing is certain: ginger hair always looks amazing. Therefore, here are some British red headed actresses.
Bonnie Wright
Paloma Faith
Karen Gillan
Eleanor Tomlinson
Rose Leslie
Lily Cole
Sophie Turner
Red Headed Actresses That Look Alike
Some red headed actresses do look alike. So, doppelgangers do exist. Here are some of the best red headed lookalikes
Bryce Dallas and Jessica Chastain
Isla Fisher and Amy Adams
Emma Stone and Jane Levy
Red Headed Actresses 2021
Emma Stone
The stunning Emma Stone is a top Hollywood actress, and Time magazine named her one of the "100 most influential people in the world" in 2013, and she also appeared in Forbes celebrity 100 in 2013 and 2017.
Madelaine Petsch
Madelaine Grobbelaar Petsch is a YouTuber and actress from the United States. We know her best for her roles as Cheryl Blossom on The CW's Riverdale and Marissa in F the Prom.
Amy Adams
Amy Lou Adams is a well-known American actress. She has appeared three times in annual lists of the world's highest-paid actresses and we all know her for both comedic and dramatic roles.
Red Headed Actresses FAQs
Who is the red head in the Hallmark Christmas movies?
The red headed actress there is Alicia Witt.
Who is the most famous red headed actress?
There are many famous red headed actresses in the film industry. Namely, Julianne Moore, Amy Adams, Jessica Chastain and many others.
Who is a natural red headed actress?
Julianne Moore is one of Hollywood's natural red headed actresses.
Is Julianne Moore a natural red headed actress?
Yes, she is one of the natural red headed actresses.
Are red headed actresses attractive?
Of Course, red headed actresses are attractive to most people.